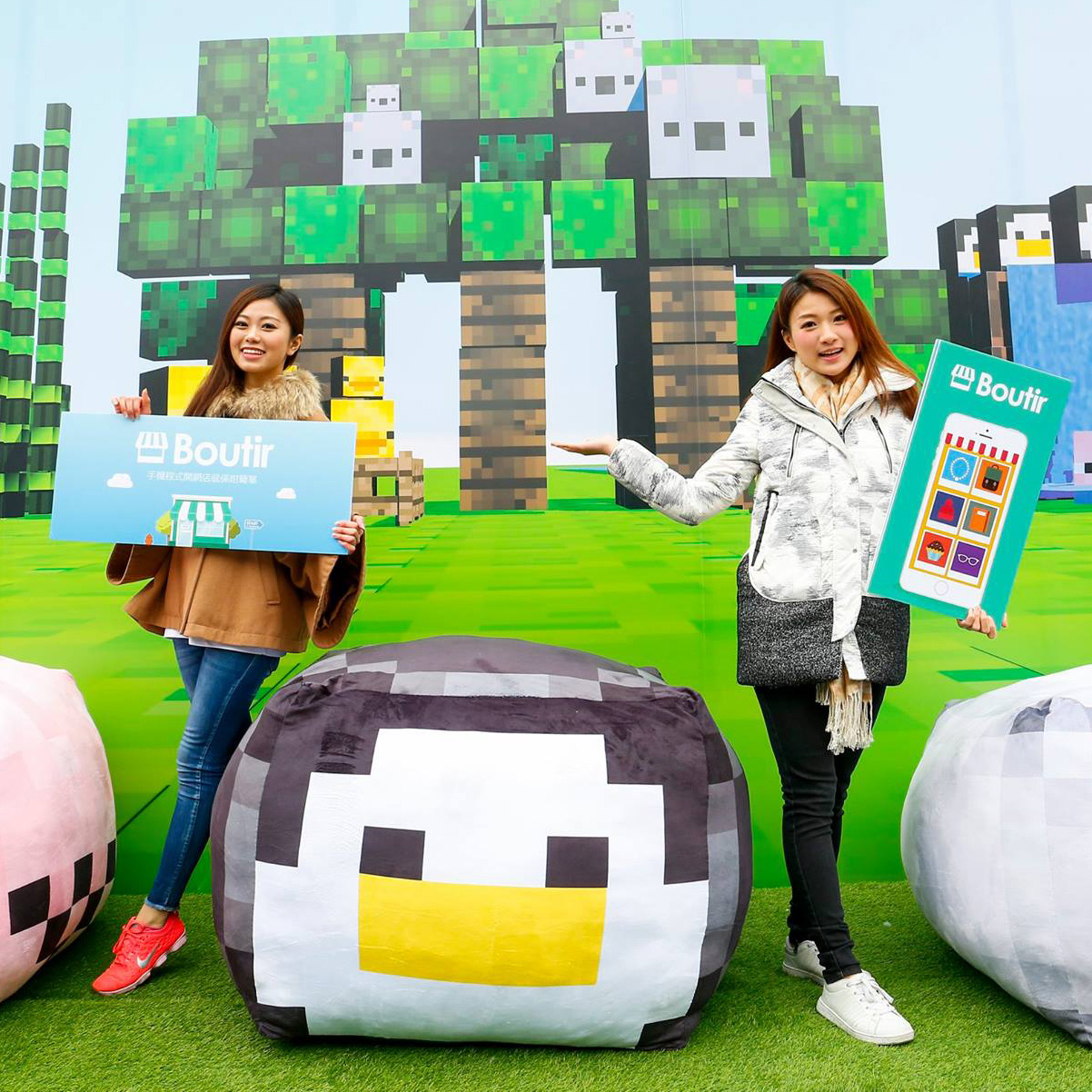 Client: Boutir
Media: Boutir@Victoria Park CNY Campaign
Background
Boutir, a mobile commerce platform, planned to introduce social selling trend to Hong Kong consumers. The app production team used to acquire users from handcraft fairs (local weekend fairs for handcraft makers/lovers).
Challenge
Despite social selling is a fresh concept to Hong Kong consumers and existing big online platforms like Taobao and Yahoo Stores, e-commerce is never easy to be popular in HK given the convenience of stalls to consumers and the variety of available goods.
What we did
Across Asia proposed to digitalize the traditional Victoria Park CNY fair so as to provide fresh O2O experience to both stall owners (with new promotion channels) and consumers (with a map on hand to explore new products available in the Fair). A press conference cum media tour took place on the first dayof the Fair. The campaign also attracted attention media which were covering the CNY Fair News during the tour.
Results
30+ HK and Mainland China's consumer, lifestyle, general news publication and boardcast media attended the event and conducted on site interview with the management. Generated 120+ coverage highlighted the virtual CNY Fair map and Boutir's name was mentioned in the coverage. On the other hand, the app was mentioned by various stall owners in their interviews and they appreciated the effort of Boutir which brought more consumer attentions to their products.
The campaign helped Boutir to acquire ~290 stall owners. The app became the third most popular e-commerce app (outpaced Taobao Global and HKTV Mall app) during the campaign.
This campaign swept seven industry awards, including Gold Award - Best Use of Apps, Silver Award - Best Use of Budget and Bronze Award - Best Idea - Apps in the Markies Awards 2017, the Gold Award - Most Effective PR Campaign in the PR Award, as well as Silver Award - Best Use of Limited Budget in the Marketing Events Awards 2016.